September 3 - 26, 9am-6pm
---
What if I can't meet the 50-student minimum?
We will coordinate with nearby schools to fill the slots. Please contact klmckinney@esc1.net
what will be covered in the live session?
To survive in a world where innovation rules, students today not only need to be tech-savvy but also understand and know how to apply fundamentals of science and engineering. In this virtual engineering camp experience, we will show students the engineering design process from idea to prototype to mass-production to better prepare today's minds for the STEM jobs of tomorrow.
Students will also become familiar with the basics of drone systems, robotics, and programming. Mentors will cover computer science concepts before students learn to remotely control drones. Drones will be controlled over the internet in a time-based competition amongst their peers.
How will i know if my students have a strong enough internet connection?
Instruct your students to visit www.fast.com and check their internet speed. The minimum speed is 600 Kbps and the recommended speed is 1 Mbps and above. Please check with students prior to camp. Hotspots are sufficient. Ensure students test their speed at the designated location and wifi network where they plan on being during the live camp session.
what kind of technology will students need?
Students will need an internet-enabled device to experience the live camp session via Zoom.
How will students control the drones?
Students will be given a link through which they will be able to see a live video feed of the drone. They will navigate through obstacles using buttons on the same page in a time-based competition.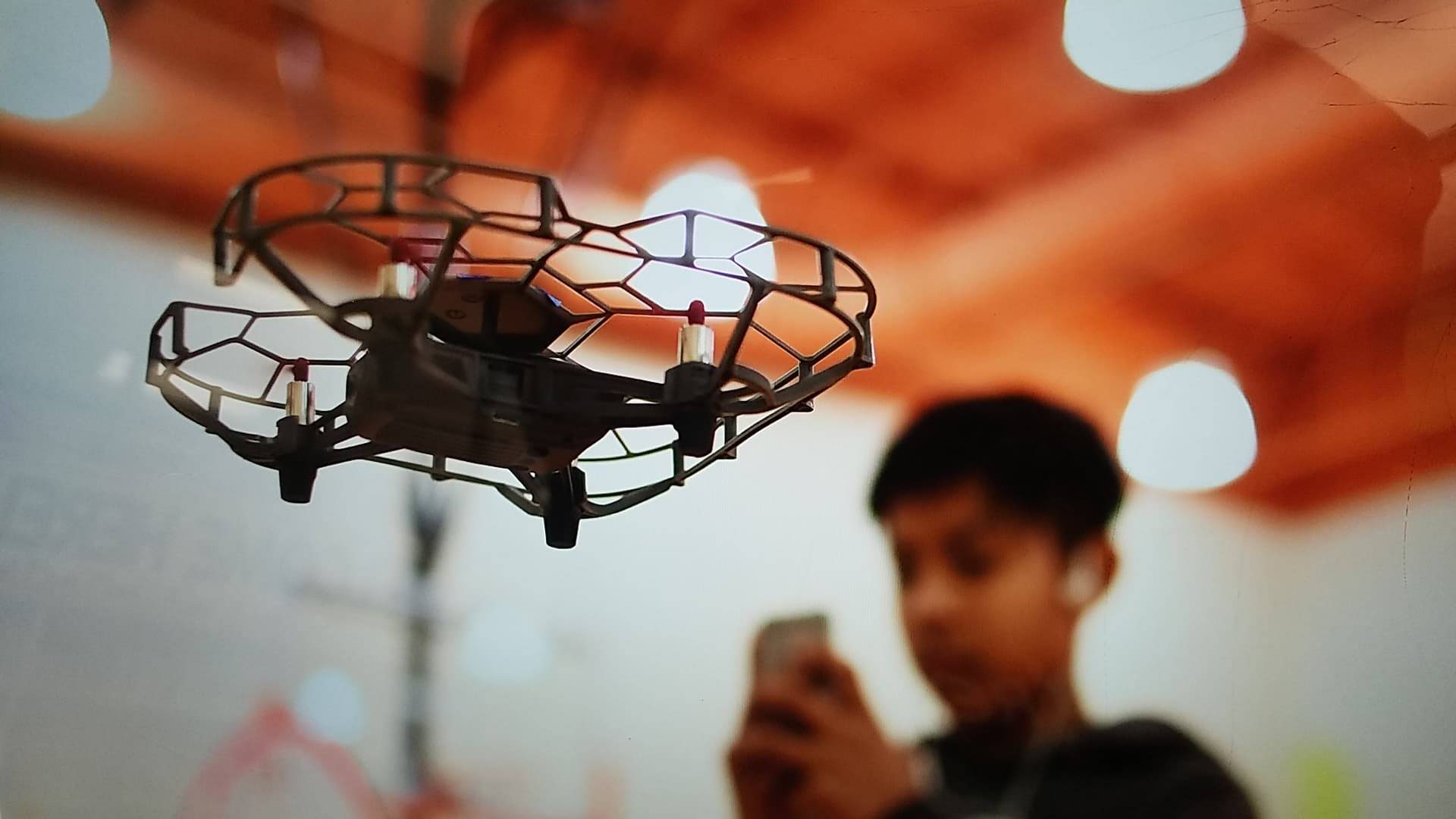 When will i receive my student's shirts
Shirts will be distributed Spring of '21 and sent via mail to campuses.
What if my campus can't attend a virtual camp during school hours?
We have an after school option from 4-6pm and a Saturday option as well with 4-time-slots between 9am-6pm. The button below will take you to a live calendar.
Is this camp experience teks-aligned?
TEKS-driven Asynchronous instruction will occur before the live session by use of a digital handout covering camp-related science concepts and careers before the synchronous virtual camp session.
34 Biology: b.3; c.3.A.D
35 Chemistry: b.3; c.3.A.C.D.E; c.6.B; c.11.A
39 Physics: b.3; c.2.E; c.3.D; c.6.B; c.7.D.E
420 Fundamentals of Computer Science: b.3; c.1.A; c.4.C; c.5.E
---